Submissive slave girl Tillie tied on the bed as a sexy cheerleader – hogtied and gagged for her master's pleasure.
Watch Live »
Here's a little glimpse behind the scenes of shooting Tillie's cheerleader bondage video (which is coming up on the site soon!)
Watch Live »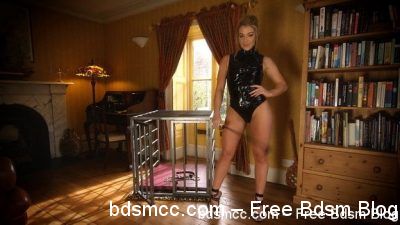 Slave girl Tillie learns to love her new home- the cage. Obedient and submissive to her master's will, she locks herself in the hand cuffs and leg irons, and gags herself with a big black ballgag to patiently await his attention.
Watch Live »