---
Fallon West gets exposed. Fallon is trapped. Her hands are locked into cans and she can't pull them out. With her arms pulled out her butt is sticking straight out. She can't protect herself. OT takes advantage. OT has a new straight jacket and a new leather hood. He makes Fallon wear them and now she's at his mercy again. With Fallon bundled up and her ass exposed she looks great.
Fallon needs to be spread and OT knows just how to do it. With her legs at 90 degree angles Fallon is rediculously exposed. OT puts the electrical clamps on her labia and turns up the juice till Fallon screams.
Read More »
---
---
Luci is a wanton sub slut!
Luci is a rare bird. Not many women love getting fucked up as much as she does. When we get a Luci it's our responsibility to make sure she goes home happy. That includes scaring her.
Taking away her eyes does the trick nicely. With a thick tape gag and more tape wrapped tightly around head she's helpless to stop our torments. The contortions that Luci gets put into next leave her body sore and her cunt dripping.
The chastity belt we constructed holds a giant dildo in her willing slit. There's nothing Luci would want more than to be fucked, but she's just going to have to wait.
Read More »
---
---
Ashley is made to suffer the way her captor wants her to!
This last semester at university was rough. Long nights studying and working two jobs to pay for it. All I wanted was a bit of a break. My parent's cabin in the woods was empty and I always sleep so well when I'm here. It's so remote no one ever bothers me. It's so safe up here we don't even lock the doors or windows.
The thick plastic bit into my tender flesh. I was helpless to pull free. Every inch I moved caused pain, but I struggled none-the-less. My thin cotton panties were all that stood between my soft cunt lips and my captor's evil torments. I begged through the sanitary napkin in my mouth.
My safe sanctuary was turned into my worst nightmare. The madman strapped me to the furnace and encircled my sensitive nips with copper wire. He connected the wires to his electrical device and shocked me. His twisted mind came up with torment after torment and I could do nothing, but suffer for him.
Read More »
---
---
Charlotte suffers in the only way she knows how!
You can't put a price on loving what you do. All the same; the more that you love what you do the deeper your put your soul into it. Charlotte Sartre loves what she does. She puts everything into what she does and it hurts. The sounds she makes are music to our ears.
The tears streaming down Charlotte's face demonstrate her willingness… her eagerness to please. She suffers for our pleasure and she suffers beautifully. When her ass is impales on the giant metal dildo she takes it all. The electricity makes her cry out in pain, but she endures.
When one suffers so sweetly the rewards are that much sweeter. The drill penetrates her ass and sends her over the edge of orgasm more times than she can count. Clamped to the ground she can't hold back the squirt as we take the orgasms from her tiny body.
Read More »
---
---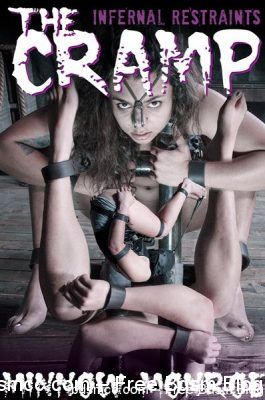 Wrapped in leather – Crunched in discomfort – In distress – No sight – Can't breathe – Fondled – Spanked – Stepped on – Cramped. The bondage is confining. The girl is exposed; a toy to be played with. It struggles, it flips, it moans, and it grunts.
The shelf it gets put on can flip and spin. The toy is displayed for maximum pleasure of the viewer. It's most stimulating bits are exposed. Toys are not meant to be looked at though. Toys are meant to be played with.
This toy is fun. It has such nice reactions. When you hurt it it screams. When you pleasure it it moans. When you scare it it cries. It's so realistic, it even creams when you play with it's cunt. What a good piggy toy!
Read More »
---
---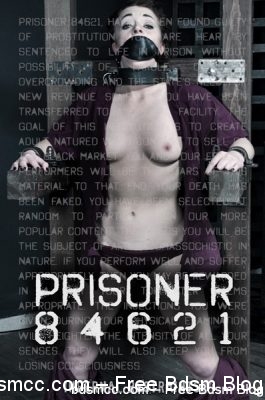 Kate Kenzi is sentenced to life in a sexually sadistic prison.
In the world that Kate Kenzi was born into prisons are overcrowded and underfunded. The chief warden has been given the task of making the prison system profitable for the greedy elite. Kate is just another prisoner caught up in a much bigger machine. She was found guilty of prostitution based on very little evidence.
Without her knowledge or consent she was transferred to a penal facility wherein she would face some of the harshest treatment imaginable. At the INSEX production studio Kate became the subject of SadoMasochistic Pornography. The cruel prison guard took everything from her. Her fear, her pain, her sex, and her dignity.
As it was explained to her during her physical examination she was given something to enhance her sensations. Everything feels more intense. The pain is more painful. The pleasure is more pleasurable. As her first production draws to a close it sets in that she was given a life sentence.
Read More »
---
---
Sosha Belle finds a new life in bondage.
They told me not to go to the house at the bottom of the hill. They said the man there does weird things. I've heard that you can hear women screaming from his garage. I knew I should stay away, but I just had to see for myself. When I looked in the window what I saw made me so horny.
As if he knew I was coming, there was a bondage device and a gag left out for me. I put myself in the bondage and oh it felt so good. He caught me masturbating in the bondage. I just couldn't help myself. The feeling of the cold hard restraints made my cunt drip.
One device after another he put me in and made me scream. Every stroke of the cane, every lash of the whip, every time he spanked me it just got me closer and closer to cumming. When I did finally cum I squirted all over his shop. I guess this bondage stuff is my new life.
Read More »
---
---
London Turns The Tables On Blond Femdom
Helena Locke has come to help London River with a shoot. Unfortunately their male talent who is supposed to bottom today doesn't arrive for work. Disappointed, London decides that she can at least make sure her bondage looks good and asks Helena to help her test it. Once she sees Helena in bondage with her sexy ass exposed, London decides that there is no reason why she still can't have fun today.
London starts by spanking and whipping Helena. She then turns her over so she can play with her feet. She gives her feet and ass a hot wax treatment and removes the wax with a flogger. London doesn't want Helena to get dehydrated though, so she puts her in a barrel and uses a funnel to make Helena drink water until London is satisfied. After that, London decides to test Helena's throat with some severe face fucking. Once London has used Helena's mouth to her satisfaction, she uses a vibrator to rip intense orgasms from Helena. By the end, Helena is a beautiful, panting, hazy-eyed mess.
Read More »
---
---
Gabriella perches her cute little butt.
Gabriella's tight little body is perfect for being perched on a swing. OT can't resist feeling her body and giving it a few punches. As Gabriella swings back and forth he gives her a good working over. Once she's nice and tender he sucks her tits deep into plastic suction cups. They are so tight and swollen she screams in horror.
For his next trick Gabriella is bent backward over her perch. Her pussy is pushed out in the most grotesque fashion. OT uses that to his advantage and flogs her exposed cunt.
One of Gabriella's best features is her ass. It's OT's favorite quality in a woman. So he can't help but make Gabriella stick hers out on her little perch. He beats it first and then he penetrates it with some steel. Gabriella is offended at first, but then she can't help herself. It feels so good. She begs OT to "stir the pot".
Read More »
---
---
---
---
---
---
---