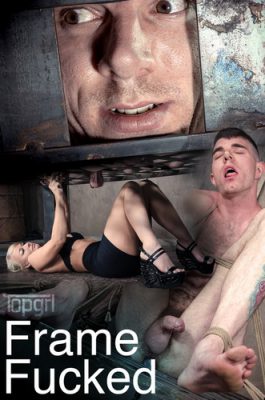 Artemis Faux Gets Framed
Artemis is back for more bondage and beatings and London is happy to deliver. She puts him face down on a metal bed frame and proceeds to cane him. She then adds binder clips to his from and pulls them off slowly as he wails in agony. She turns him over no the frame and makes a zipper from clothespins. Artemis is terrified, having never experienced a zipper before. London takes advantage of this fear. She tells him that when he is tired of being caned, she will pull off the clothespins. She hits him until he can absolutely stand no more. When he finally begs for her to remove the zipper, she obliges, laughing at his shrieks.
Finally she sets him upright on the frame and fits a fucking machine under him. As he is fucked in the ass harder and harder by the machine, London continues dishing out pain. Even after he has finished cumming, she still hasn't finished hurting him.

Download:
Download file – 2.1 GB