Home
/
Princess Monica video
To further Monica's punishment, Mr. M removes his other belt and continues the belting on her bare bottom.
Watch Live »
Part 1: We are starting a new series called Dystopia. In a world ruled by men the life of women is strictly regulated. They have to regularly appear before a committee, which lists their mistakes and inflicts painful and humiliating punishments. Particularly the young girls bear those punishments badly and …
Watch Live »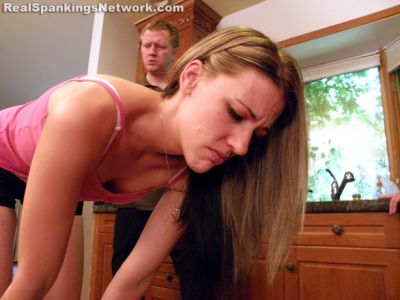 Monica is punished in the kitchen with the belt over her shorts and on the bare bottom for school calling home about her dropping grades.
Watch Live »